LOS MOLINOS CHAMBER OF COMMERCE
P.O. BOX 334
Los Molinos, CA 96055
Phone: (530) 384 - 2251
Email: LMCOC2012@gmail.com
We want to know what you need from the
Chamber. Contact us through this website, or
Facebook. We will respond!
Serving Central Tehama County
since October 30th, 1947!
L

os

M

olinos

C

hamber of

C

ommerce
Working to bring our community together since 1947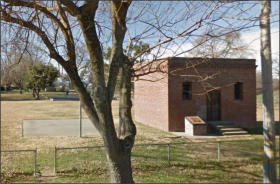 The City of Tehama's park facilities are available to
groups and citizens for family gatherings, group
parties, picnics, meetings, or other events. Park use is
on a first-come, first-serve basis.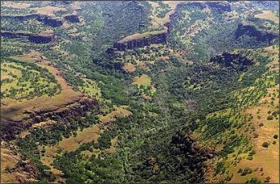 Located in the foothills below Lassen Peak, the 37,540-acre
Dye Creek Preserve is an expansive landscape of blue oak
woodlands, volcanic buttes, and rolling wildflower fields.
Mill Creek flows near the southern boundary of the
preserve. The Nature Conservancy of California has been
managing the Dye Creek Preserve since 1988.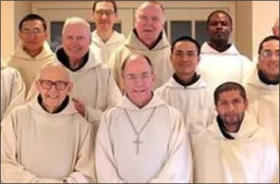 Wine tasting in beautiful, history laden surroundings of
peace. Visit and see the monks at work and at rest.
Visit the Chapel from Europe being built.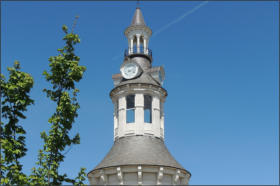 Visit the shops, restaurants and parks in Historic
Downtown Red Bluff.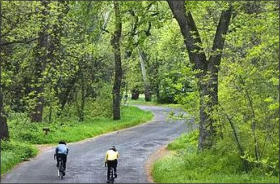 Chico is the most populous city in Butte County, with a
population of 86,187. This is a cool little gem of a town!
Whether you choose to enjoy California State University,
Chico, Bidwell Mansion, or the biking, and hiking trails of
Bidwell Park. Chico welcomes you!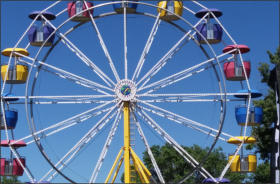 Located in the northern Sacramento Valley, the 30th District
Agricultural Association is rich in history and tradition.
Home to numerous events including the Red Bluff Round-
Up and the Bull and Gelding Sale for decades. We are a year
around facility with the ability to accommodate almost any
event.
TEHAMA DISTRICT FAIRGROUNDS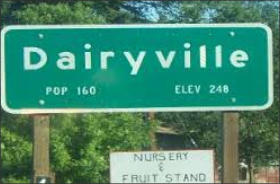 Crafts and Local foods galore.
(Always the 3rd Saturday in October!)
10am to 4pm
Lassen View School — Los Molinos, CA 96055
DAIRYVILLE COMMUNITY CLUB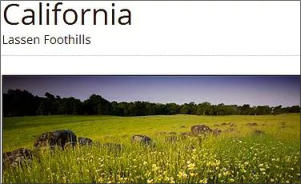 A Beautiful Drive through the foothills up to the park. Not to
be missed. Use our info here to Learn about the park's history
and wildlife, discover scenic hiking trails and beautiful
campgrounds.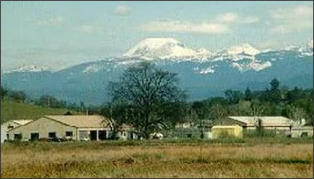 Located in Northern California, the Coleman National
Fish Hatchery (CNFH) is located along the Battle Creek
tributary of the Sacramento River. We are responsible
for the production of various species of fish.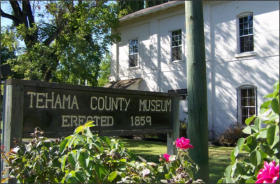 Tehama Museum Jubilee
The Jubilee is an annual day to promote awareness of
the history of Tehama County and other information
available at the Tehama County Museum.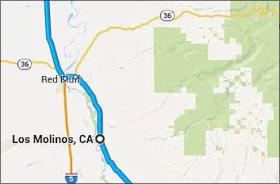 Surrounding Los Molinos are many nut and fruit orchards.
Road side establishments offer a variety of wines, fruit,
vegetables, nuts, even chocolate, and ice cream!
In town you can shop for gifts, thrifts and collectibles. There
are a variety of eateries that offer a great place to meet and
enjoy a meal. Some local specialties include; fresh made
pies, cakes, BBQ, deli sandwiches, pizza and great on the go
Mexican foods!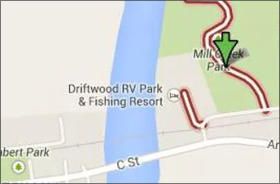 The 51-acre Mill Creek Park & Boat Launch Facility is
owned and operated by the County of Tehama. In
addition to river access, Mill Creek Park also serves as
a regional park for county residents.


LOCAL VACATION DESTINATIONS